Sorotan24.com, Jakarta – Penyanyi Ed Sheeran, resmi jadi ayah setelah mengumumkan kelahiran sang anak pada akun Instagram pribadinya pada Selasa (01/09/2020). Suami dari Cherry Seaborn ini, ungkap perasaannya setelah sang buah hati lahir dengan selamat dan sehat lewat unggahan Instagram dengan dilengkapi sebuah foto pakaian hangat untuk bayi.
"Kami benar-benar mencintainya. Baik ibu dan bayi sangat luar biasa," tulisnya dalam unggahan Instagram. Ed mengatakan berkat bantuan dari tim medis yang hebat juga, buah hatinya yang dapat lahir dengan sehat dan selamat. Diketahui buah hatinya berjenis kelamin perempuan, dan Ed juga mengungkapkan nama putrinya yang unik yaitu Lyra Antarctica Seaborn Sheeran.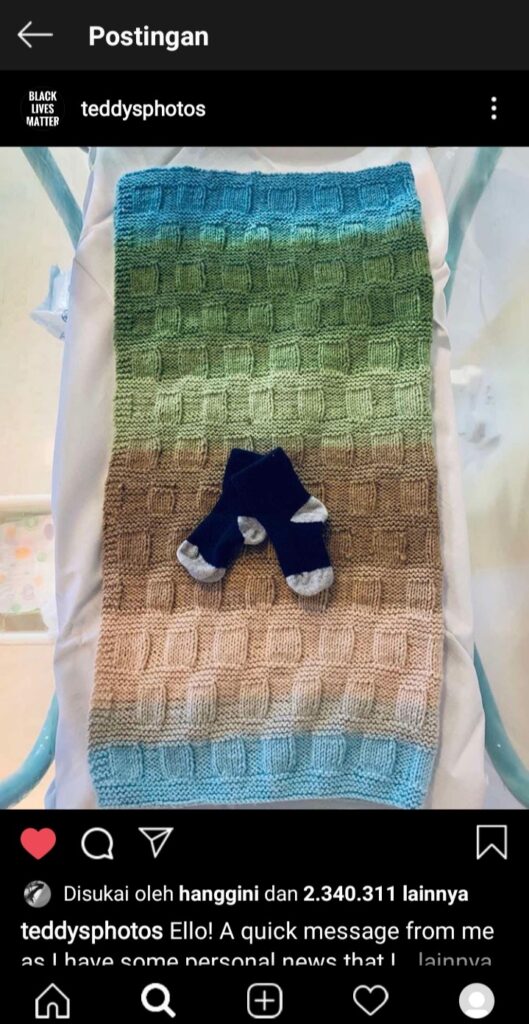 Ed Sheeran mengharapkan agar semua pihak menghormati privasi keluarganya setelah sang putri lahir. Pelantun lagu "Perfect" dan "Shape of You" ini menambahkan bahwa ia akan kembali lagi dengan banyak cinta saat waktunya tiba.
Diketahui Ed Sheeran memang tertutup perihal kehidupan pribadinya. Tak heran, saat mengumumkan pernikahannya dengan Cherry Seaborn, Ed mengungkapkan kabar kalau ia sudah menikah dengan wanita pujaannya lewat sepenggal lirik di lagunya yang berjudul "Remember the Name" featuring Eminem & 50 Cent.